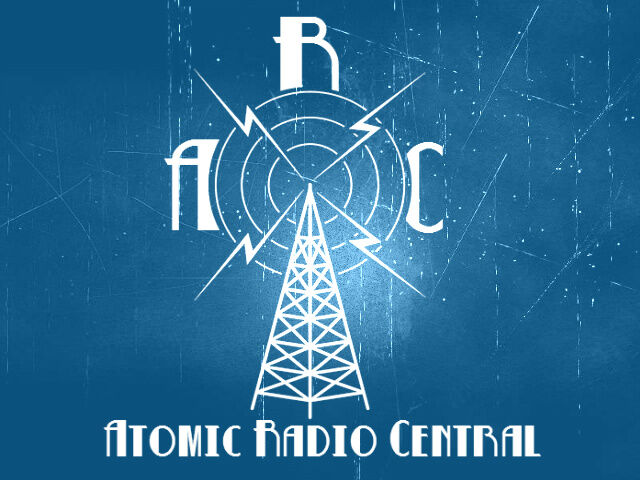 In General
Atomic Radio Central is an active radio station in the Empire Wasteland. Originally the acronym A.R.C. stood for "American Radio Company" but the current owner and sole DJ Maxwell 'Maxy' Flower changed it.
 DJ
The DJ, Maxwell Flower is an easy going feller that lived his youth years out in the comfortable Vault 234 on Manhattan Island. There he got his old world values and friendliness which he is happy enough to share with everyone in the greater NYC area.
Maxwell is optimistic and mainly uses this gift to delight and amuse his listeners, which are most sentient things in the Empire Wasteland. Since it is the only radio station that isn't Propaganda. He turns classics of yesterage and radio dramas of the American Radio Company.
Those he found in the old archives that didn't get blown up. A limited supply, but he tries his best to keep things fresh and new, and will gladly accept record donations. Perhaps you'll hear your beats being broadcast across the wasteland.
 Playlist
Here's a link to a playlist of all the songs in no particular order: Youtube Playlist
Artie Shaw
Billy Riley
Bob Crosby
Crown City Four
Del Shannon
Doris Day
Everly Brothers
Frankie Laine
Ink Spots
Mark Warnow
Nat King Cole
Paula Kelly
Ray Charles
Sheb Wooley
Shirelles
Steve & Eydie
Tyrone & The Tyrone Trio
Woody Herman