The United States Armed Forces were the overall unified military forces of the United States before the Great War, composed of the United States Army, United States Marine Corps, United States Navy, United States Coast Guard, and the United States Air Force. The President served as the Commander-in-Chief of the military, with the Secretary of War, Department of War, and Department of Defense acting as the principal organ by which military policy was carried out.
Two centuries after the Great War, a new generation of descendants from the United States Armed Forces were ultimately reorganized into a post-nuclear variant of an ancient United States government bureau called the Department of the Army, otherwise known as the Enclave's military sub-division.
Annexation War
The US fought against Canadian Resistance and Armed forces
...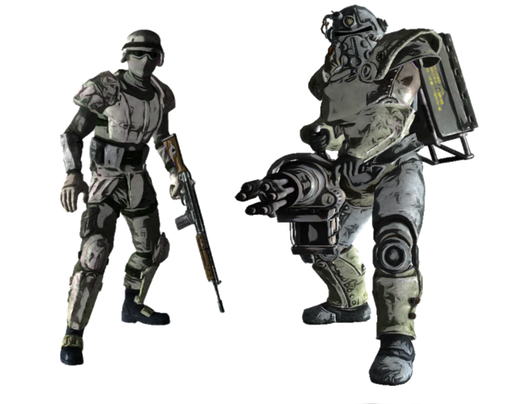 Community content is available under
CC-BY-SA
unless otherwise noted.